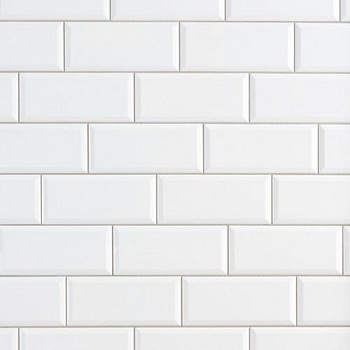 Ceramic wall tiles are a popular option for both residential and commercial projects because of their versatility. They have a lower viscosity and are resistant to moisture, humidity, bacteria, fungus, odour, stain, and fire, making them simple to maintain and a good long-term investment. Ceramic walls tiles manufacturers in India have a large selection of ceramic wall tiles and digital tiles in a variety of sizes, shapes, textures, styles, and colours to complement your house, hotel, hospital, school, religious facility, pubs, and bars.
Why Choose Ceramic Wall Tiles?
The ceramic wall tiles have a distinctive rectangle shape and excellent finishing. This can help your wall stand out. Ceramic murals are also a great way to refresh your area and show off your style. As a result, ceramic wall tiles manufacturers in India strive to create wall tiles that complement your style.
Make the switch to extraordinary ceramic tiles.
Each ceramic wall tile is created to make your space captivating as well as awe-inspiring to everyone who sees it. You can choose from a large selection of ceramic wall tiles, ranging from subtle to striking ceramic wall tiles.
Indian ceramic wall tiles are works of art in and of themselves, with designs inspired by nature, popular abstract designs from around the world, expensive stones, and so on. The elegant collection of ceramic wall tiles that is provided by ceramic wall tiles manufacturer in India lends a new dimension to the walls.
Benefits of Using Ceramic Wall Tiles
Cleaning is easy, and it's hygiene and environmental-friendly:
Ceramic wall tiles are simple to clean and keep in good condition. Their resistance to humidity, bacteria, stains, and fire makes them an excellent choice for high-moisture, bacteria-prone locations such as the kitchen or bathroom. Furthermore, these do not attract dust or grime, making them clean and long-lasting.
Wide range of attractive designs, colors, and patterns:
Ceramic wall is available in a wide range of attractive designs, colours, and patterns to fit your design needs. Many other high-quality designs are available from ceramic wall tiles exporters in India to give your residential or commercial project a total makeover.
Porosity level:
While ceramic wall tiles have a limited water porosity, glazed ceramic wall tiles have an extra protective coating that helps them absorb more water, prevent stains, and withstand frost. These are dust and dust mite resistant, abrasion resistant, and odour resistant, making them long-lasting.
Sturdy and low maintenance:
Ceramic wall tiles are dense, durable, and crack resistant, allowing them to last for years. Because they are moisture and humidity resistant, they are ideal for use as a kitchen splashback, bathroom wall tile, or verandah. Furthermore, unlike marble, it does not require any special maintenance to ensure its longevity. It resists stains and wears.
Affordable:
When compared to vitrified tiles or genuine stones like marble or granite, these are more economical solutions. Aside from the installation costs, their adaptability, durability, and functionality make them a cost-effective option for wall tiles.
Ceramic wall tiles exporters in India ensure enticing designs, where each of the ceramic wall tiles are meticulously handcrafted with special attention to detail. The tiles are made with cutting-edge technology to ensure that they are precise and flawless. Bulk orders of ceramic wall tiles are taken by ceramic wall tiles manufacturer in India.