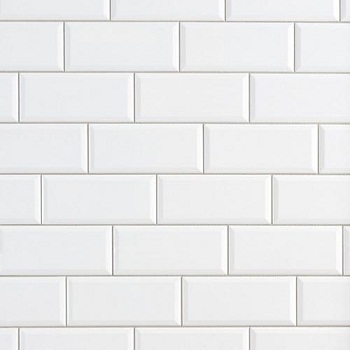 Ceramic Wall Tiles are becoming increasingly popular for their durability and aesthetic appeal amongst homeowners. Wall tiles can help amplify the ambience and appeal of any living space. These tiles are versatile and can be used in indoor and outdoor spaces from the bedroom, living room, balcony, etc. Wall tiles are also much in demand to beautify commercial spaces like hospitals, restaurants, etc. The stylish design and pattern of wall tiles have increased the popularity of wall tiles for interior designing. Listed below are few guidelines for buying wall tiles for your home or workplace.

Opt For Trending Design

Wall tiles designs, colours and patterns are forever changing, and hence you should browse through the interior design magazines, online websites, etc, to get a clear indicator of trending wall tiles in the market space. Currently, there is a lot of emphasis on single colour wall tile designs. You can choose a wall tile that you like or that complements your home design needs the best. Several Ceramic Wall Tiles Manufacturers in India provide the latest and modern wall tiles for their customers at competitive rates.

Size Selection

Wall tiles are available in all sizes, from large slabs to small tiles to help fit in all types of residential and commercial spaces. You must choose the wall tile size as per your room size to help the tiles seamlessly blend in the existing decor of the space. The colour also plays a vital role in wall tile selection, make sure you go for a lighter colour for large size wall tiles if you have small space. You can also experiment with wall tile size with bold colours for your living room or kitchen.

Right Sealing Agent

Using the proper sealing agent is vital for the durability of the wall tile and the correct application on your desired wall. To make a statement in your living room or bedroom, you can opt for contrasting grout to help the wall tiles to stand out. If you like modern design, contrasting wall tile grout can provide an elegant touch to the whole wall design.

Wall tiles are available in numerous textures, designs, patterns and colours. However, you must consider the room layout and function to make the right choice. If you are opting for wall tiles for the kitchen or bathroom, it is wiser to go for wall tiles that are low in maintenance, germ-free and durable to get value for your investment. You should also pay attention to the floor tiles of the room to select the wall tile that compliments the overall room design and does not clash, otherwise, the room appears tacky and poorly designed.

Ceramic Wall Tiles Exporters in India provide all types of wall tiles in varying finishes like matte, glazed for their customers at the best price. Hopefully, the above guidelines can aid in buying the right wall tile for your space and get value for your money. Ceramic wall tiles are ideal for home or workplace as they are best for wall tiling and are pocket-friendly to buy.