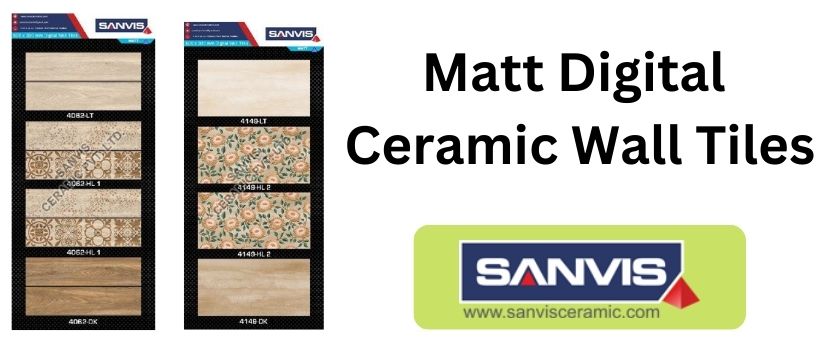 For the building of a single house, over a hundred different kinds of materials are required. Anyone will have to research a lot to understand it. It involves several procedures, such as selecting the right product and determining its calibre and quantity, among others. This procedure takes extra time.
Are you unsure whether to choose ceramic or vitrified tiles when you go to buy tiles? You could be ignorant of the distinctions between the two. Depending on where you want to install it in your home, Do you like a matte or glossy finish? To clear up any uncertainty here is this buyer's guide for ceramic tiles from a Matt Ceramic Wall Tiles Exporter.
Identifying The Need -
Ceramic tile purchases could simply be desired. You might not even need it. Natural stones including granite, marble, Kota stones, and mosaic tiles are also available for purchase. It depends on your preferences and the use you want to give your new tiles.
Due to their attractive appearance, ceramic tiles are particularly beneficial in interior design. Both the floor and the wall tiles were made of it. It is long-lasting and simple to clean. The best places for ceramic tile are kitchens, bathrooms, and foyers. Determine why you want ceramic tiles and the reasons for which you want to get them.
Quality and Specifications -
You should specify the type and calibre of ceramic tile based on your needs. You should choose the sort of ceramic tiles you desire for that. You must choose whether to lay the tiles on the floor or the wall, and which room. wet or dry?
It comes in a variety of kinds, including glazed and non-glazed tiles, matt and glossy finishes, and various sizes and thicknesses.
You should select from the many patterns, colours, and colour combinations that go well with the colour scheme of your home or space. It should have the qualities and capabilities that you require.
Budget -
One's desire may be to buy ceramic tiles. You should first determine the house's overall budget. You may spend less on ceramic tile if you have a tight budget. Examine the many tiles that are offered, their costs, and estimates to see what tile kinds will fit inside your spending limit.
This is significant because, if you earn well, you can swap tiles after five or ten years. However, it will be challenging to increase -
● The size of a room
● The number of rooms
● The height of the plinth
● The height of the building
● The foundation
● The fundamental RCC construction.
Quantity -
You should calculate the appropriate number of tiles. How many square metres or square feet of ceramic tiles are required? The location of the ceramic tile installation will determine the answer. i.e., in a kitchen, a bathroom, a path outdoors, etc.
Measure the tile installation area's length and breadth before you start, then round up to the next foot. Additionally, you will want knowledge of the size of the tiles being used in your home from a Matt Ceramic Wall Tiles Exporter.
Try to make a written order if you are purchasing more than one tile, and in this written order, mention the specification, the number of tiles, the delivery date, any payment terms, etc. Verify the amount and quality of the ceramic tiles you bought when they arrive on site. Once the amount and quality of the tiles match what you purchased, pay as specified.